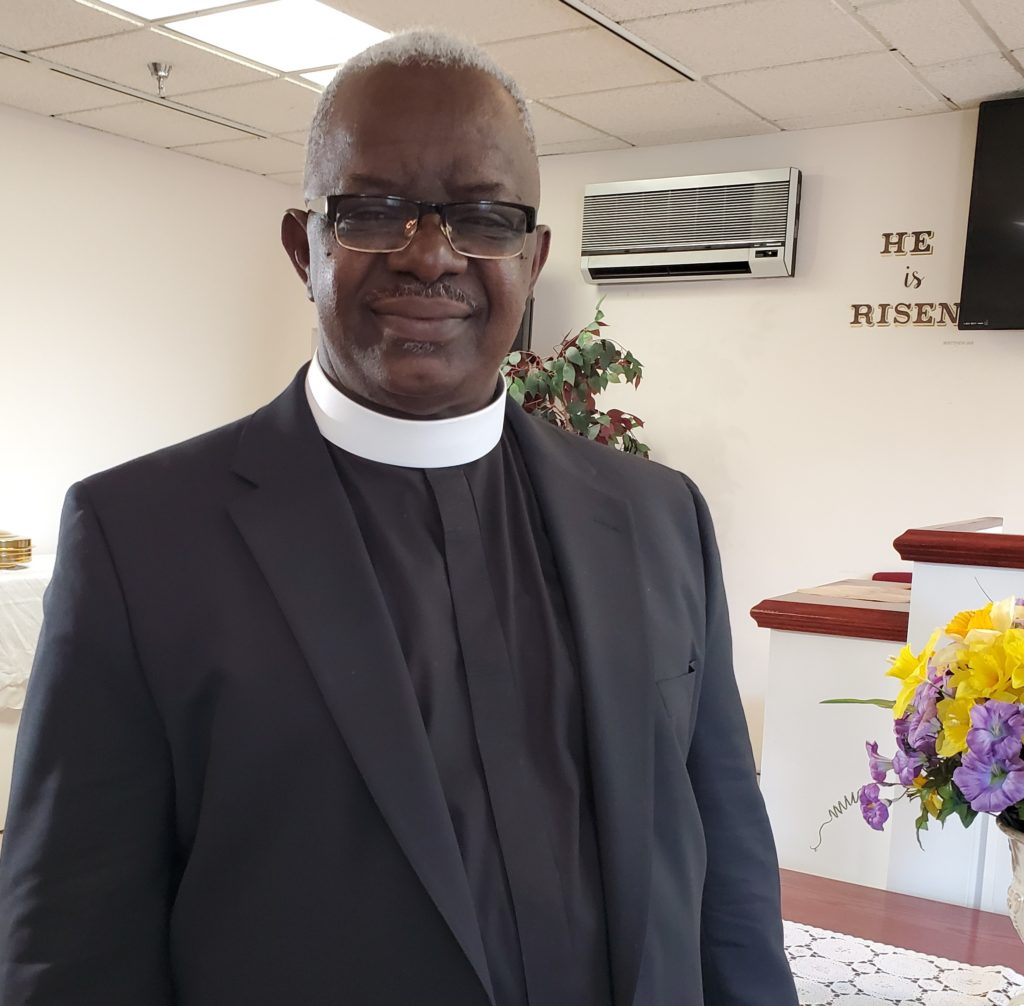 Reverend Luklen Simpson a native of Jamaica. W.I. migrated to the United States 1973.
Shortly after arriving he met and married Susan McCallop in February 1, 1975.
In 1980 he renewed his relationship with the Lord after such relationship God called him in to ministering His word. He served faithfully in his local church and served the community in which he lives . . .He served as Pastor at several local churches for 20 years or more.
Today he is pastoring the Temple of Praise Church of God, Inc. of Newburgh, NY, where he is the founder and pastor. A very successful leader in ministering for the Lord.
As I serve the community of Newburgh, I feel very honored to be called by God and to be used by God.
On my Christian Journey I have encountered many obstacles, but thank God I have surmounted them. I have also experienced much success (Thank You Lord) but one thing I have learned is that my success and my good days have all out numbered the failures and the bad days. As a result, I am encouraged by the Apostle Paul to forget those things which are behind and press towards the mark for the prize of the high calling of God in Christ Jesus. (Philippians 3:13-14)
I am aware that there will be challenges or developmental opportunities, there will be Samballats and Geshems but I share Nehemiah's Conviction, Dedication, Determination, Compulsion as well as his Enthusiasm. Hence, I will send out the message I am doing a great work, so that I cannot come down, why should the work cease whilst I leave it . . . (Nehemiah 6:3). With this in mind I must therefore endeavor to continue to fight the good fight of the true faith. Hold tightly to the eternal life to which God has called… (1Timothy 6:12). [NLT].
I will continue to pursue excellence and victory through Jesus Christ our Lord